More variety to wall and ceiling surfaces with our new ArborLine products
Three new product groups: Massive, A2 and Plank.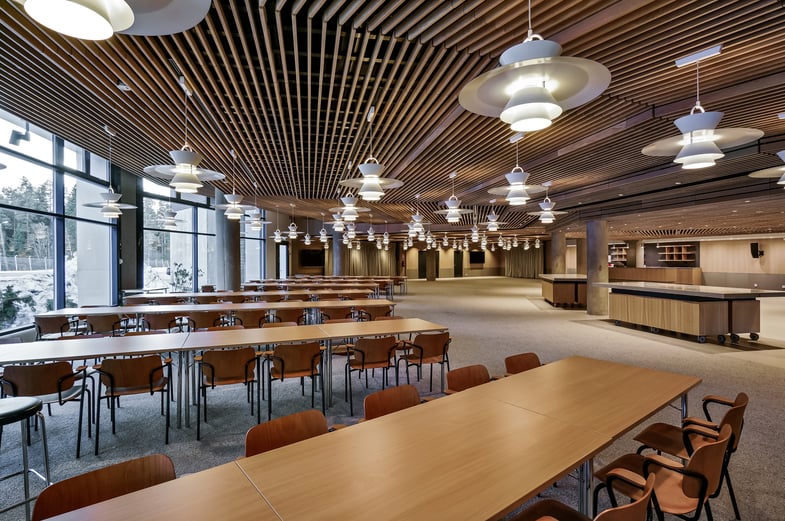 Wood is experiencing a boom period. Many designers and property developers are looking for natural colours and materials. In addition to interior cladding panels, customers are frequently asking about expressive lath solutions. We wanted to make the work of both designers and builders easier so we developed a new product range with a higher degree of readiness than that of our regular lath products. The products have a fire-tested modular structure. Despite the degree of readiness, the products enable unique solutions – also for curved surfaces. Our ArborLine product family provides nearly limitless possibilities for creative design in terms of colour and lathing.