Kvarter Poolen, an extraordinary office building in Solna's vibrant Arenastaden district, stands as a remarkable landmark that captivates the eye. With its ten expansive floors of office space, two magnificent atriums, and inviting outdoor terraces, this structure embodies the perfect blend of elegance and innovation. However, what truly sets Kvarter Poolen apart is its unique feature — the Solna swimming pool on the ground floor.
Exquisite Interior Cladding by Puucomp
We played a pivotal role in creating Kvarter Poolen's interior ambiance. Collaborating with the esteemed architectural firm, Strategisk Arkitektur, Puucomp crafted and supplied Puucomp Premium acoustic and smooth interior cladding panels, adorned with stained ash wood veneer. These panels were strategically used to clad the walls and ceilings of the atriums, while the ArborLine lathing elements embellished the ground floor of the swimming pool hall.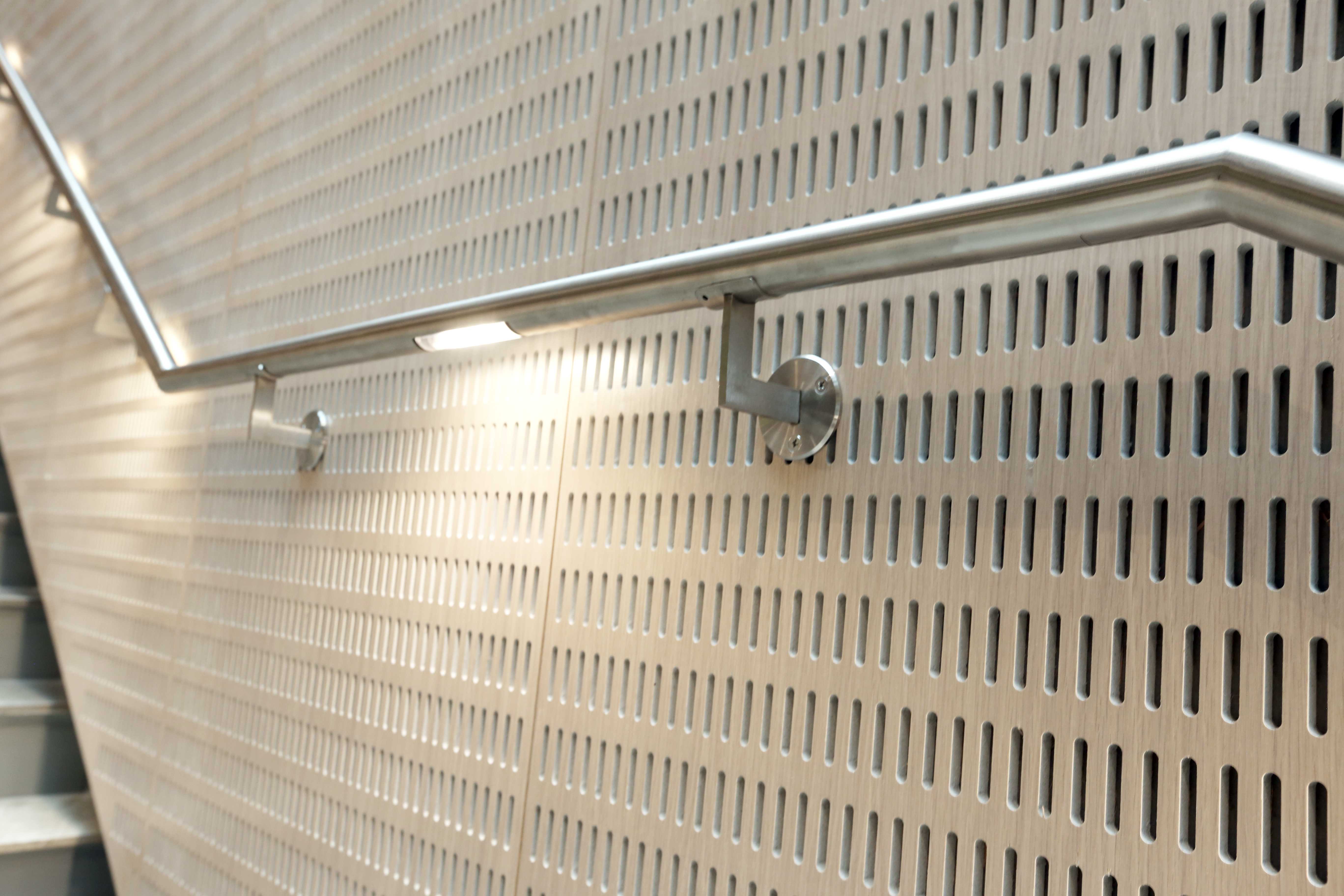 Designing the interior cladding for Kvarter Poolen demanded unwavering attention to detail. Numerous samples were painstakingly created and color shades fine-tuned to perfection before proceeding with the actual production. Moreover, the unforeseen challenges posed by the pandemic added complexity and delays to the project. Nevertheless, despite these obstacles, the collaborative effort between Puucomp, Aluvesto UA, Köks design AB, and Allakustik AB triumphed, resulting in a resounding success.
Installation Excellence and Collaboration
The installation of Puucomp Premium interior cladding panels was flawlessly executed by the skilled teams at Aluvesto UA, Köks design AB, and Allakustik AB. Notably, the unique oval-shaped walls of the atriums presented a distinctive installation challenge. Through effective communication and clear instructions, the project partners overcame these challenges. The panels were installed laterally in a staggered pattern, adding an artistic touch that enhanced the overall aesthetic appeal of the space.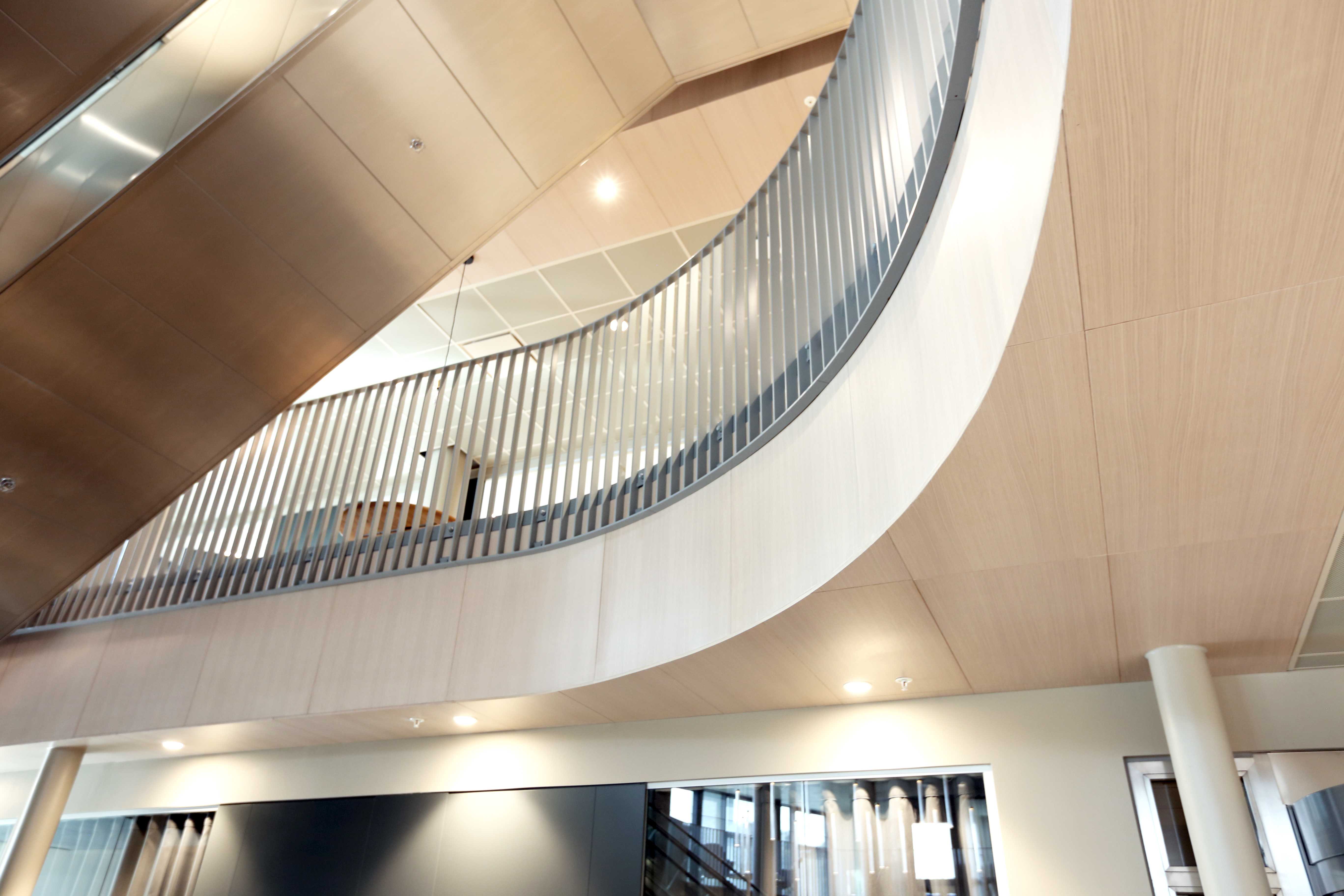 A Commitment to Sustainability
Kvarter Poolen exemplifies the modern architectural ethos of embracing ecological and sustainable practices. With aspirations for a BREEAM-SE environmental rating level of Excellence, the building demonstrates its unwavering dedication to sustainability. Energy efficiency is prioritized through the integration of solar panels lining the external roof, while green areas atop the building further contribute to its eco-friendly profile.
Kvarter Poolen is more than just a remarkable office building; it represents a harmonious fusion of architecture, sustainability, and functionality. Puucomp's exquisite interior cladding panels, installed with precision and care, breathe life into the atriums and swimming pool hall, elevating the overall atmosphere. As the building strives to achieve environmental excellence, it stands as a symbol of responsible design and a shining example for future developments. Kvarter Poolen undoubtedly leaves an indelible mark on Solna's skyline, inviting admiration from all who encounter it.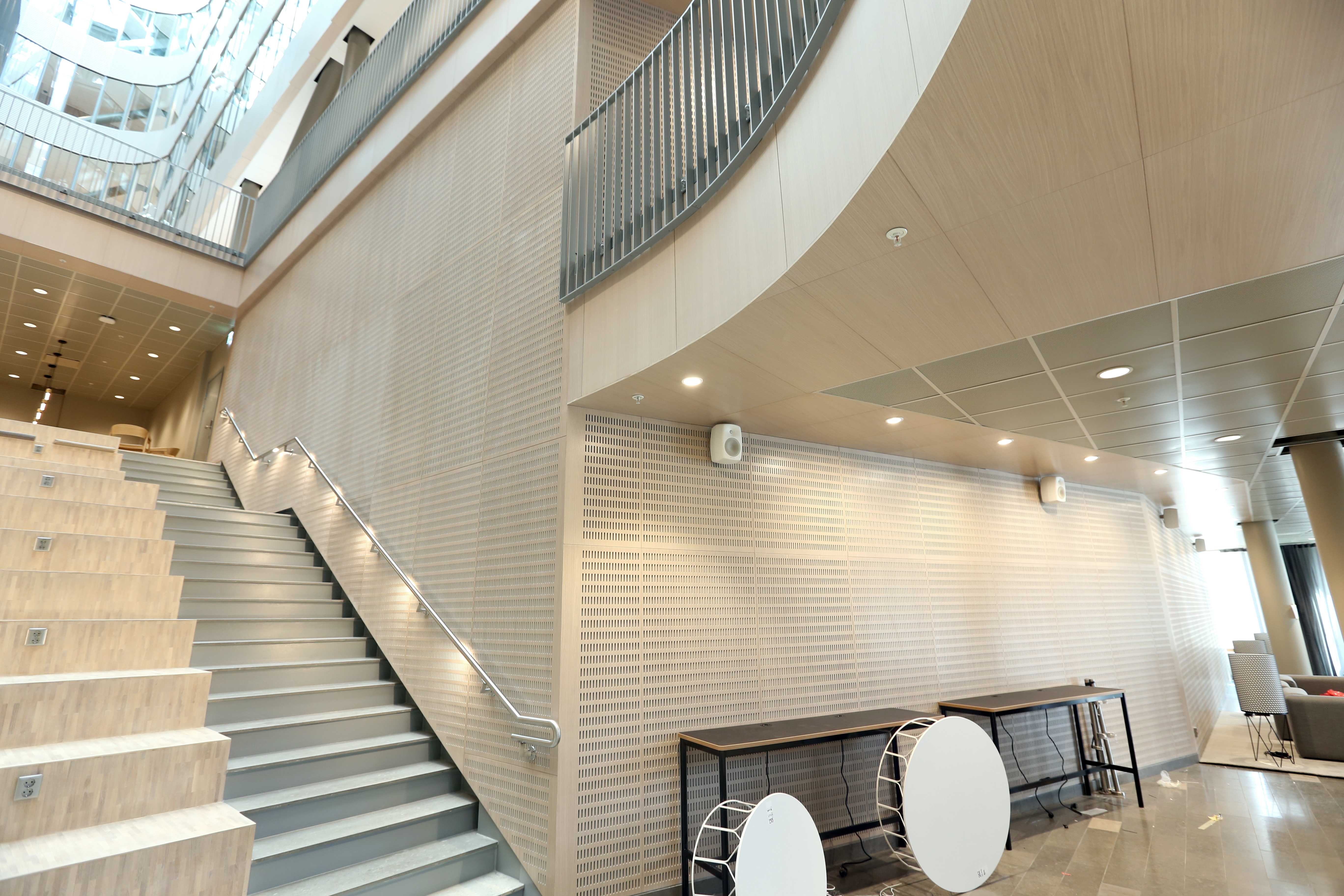 Unleash Your Design Potential with Functional Interior Cladding
When selecting interior cladding, critical criteria come into play. Consider the space's purpose, user requirements, building services, and maintenance. Factors like good acoustics, fire compliance, emissions, and durability impact comfort and costs.
Download our Technical Guide for inspiration and discover design solutions that merge functionality, aesthetics, and sustainability.